Here are the Top 5 YouTube Channel by Subscribers as of first week of January 2013, source: vidstatsx.com.  I noticed that almost all of the YouTube channel that are on top rank or getting more subscribers are on Comedy category. Check out the top 5 YouTube channel below.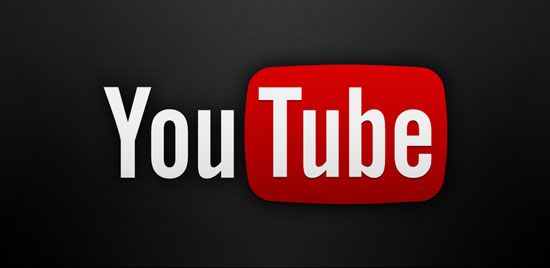 1. RayWilliamJohnson
Ray William Johnson (born August 14, 1981) is an American actor and comedic vlogger best known for his YouTube series Equals Three, in which he provides commentary on viral videos. Many of the videos featured on Equals Three are noted to have received an additional boost of popularity. In February 2011, one industry publication noted that Johnson currently had six of the top twenty most watched videos of the month. In early September 2012, Johnson had accumulated nearly 2 billion video views.
Johnson graduated from Norman North High School in Oklahoma in 1999;however, Johnson's YouTube profile states he was born and raised in Oklahoma City.In an interview with Wall Street Journal, Johnson says that he studied at Columbia University as a history major, while his profile adds he was preparing to study law. While at Columbia, Johnson started his first formatted show, Equals Three, as a way to combine two popular video styles, watching viral videos and video bloggers.–source Wikipidea.org
Statistics as of January 2013:
Subscribers: over 6.663 million
Views: over 2.126 billion
See sample video below
2. Smosh
Smosh is a web-based comedy duo consisting of Ian Hecox (born November 30, 1987) and Anthony Padilla (born September 16, 1987).Padilla first began posting flash movies on Newgrounds in early 2003, under the name Smosh. He was later joined by his friend Ian Hecox. Soon afterward they began to post videos on YouTube in the autumn of 2005 and became one of the most popular channels on that site.
Seven Smosh-related channels exist on YouTube, though only five are very active. The base "Smosh" channel, where both Hecox and Padilla post their skits and other videos, has new videos every Friday. From "IanH" (used at first for vlogs and other non-scripted videos), the pair upload their side series "Ian is Bored" and "Lunchtime with Smosh" on alternating Mondays, while their associate performer Mari does "Smosh Pit Weekly" videos on Saturday. On "ElSmosh", the duo uploads the Spanish version of "Smosh Pit Weekly", called "El Smosh Pit de la Semana", and new episodes on Sundays that have been dubbed over in Spanish. "Shut Up! Cartoons" airs a number of animated series, created by different animators, it uploads videos on weekdays. "SmoshGames" uploads twelve videos a week, consisting of Let's Plays, video game reviews, and video game related news shows. "AskCharlie", active from May 2010 to December 2011, hosts videos from the Ask Charlie series, where an anthropomorphic guinea pig, named Charlie the Drunk Guinea Pig, answers viewer submitted questions. "AnthonyPadilla", hosts vlog-like videos uploaded by Padilla. –source Wikipidea.org
Statistics as of January 2013:
Subscribers: over 6.621 million
Views: over 1.981 billion
See sample video below
3. Nigahiga
Ryan Higa (also known by his YouTube username Nigahiga pron.: /ˈniːɡɑːhiːɡɑː/) is a Japanese American YouTube celebrity, actor, comedian, and producer. Since moving to Las Vegas to study filmmaking at UNLV, Higa's videos are either solo efforts or videos with other people such as KevJumba. They are known for their YouTube comedy videos, which have been viewed over 1.3 billion times.  –source Wikipidea.org
Statistics as of January 2013:
Subscribers: over 6.528 million
Views: over 1.410 billion
See sample video below
4. Machinima
Machinima is the use of real-time 3D computer graphics rendering engines to create a cinematic production. Most often, video games are used to generate the computer animation. Machinima-based artists, sometimes called machinimists or machinimators, are often fan laborers, by virtue of their re-use of copyrighted materials. –source Wikipidea.org
Statistics as of January 2013:
Subscribers: over 5.579 million
Views: over 3.920 billion
See sample video below
5. JennaMarbles
Jenna Mourey lives in Santa Monica, California with her two dogs, Mr. Marbles and Kermit, who are often featured in her videos. In a recent video, she had stated that she and Max Weisz, her live-in boyfriend of four years, had broken up but will remain best friends.Max has appeared in her YouTube videos and her vlog channel. He also has his own channel with more-frequent vlogs, which includes Mourey in several of them. Mourey was born and raised in Rochester, New York where she graduated from Brighton High School in 2004. Mourey attended Suffolk University, where she obtained her Bachelor of Science in Psychology, and later attended Boston University for her Masters of Education in Sport Psychology and Counselling. –source Wikipidea.org
Statistics as of January 2013:
Subscribers: over 5.572 million
Views: over 918.499 million
See sample video below
To notify for latest updates Follow us on Google+